---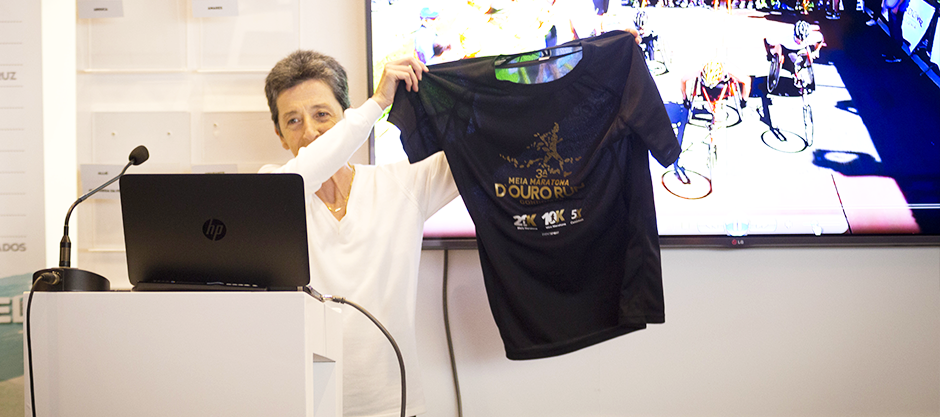 Rosa Mota, is Godmother of the Half Marathon D`Ouro Run Gondomar Tranquilidade.
It is with great pleasure that we announce that Rosa Maria Correia dos Santos Mota is godmother of our event.
Considered a Sport Ambassador, she won the Abebe Bikila Award for her contribution to the development of long-distance racing training. This prize was awarded to him at the end of the United Nations-sponsored International Friendship Race and presented before the New York Marathon.
Our "Rosinha", as it is affectionately dubbed by many Portuguese, was born in the city of Porto on June 29, 1958 and is one of the most popular personalities of sports in Portugal in the twentieth century (Olympic, European and World Marathon champion). .
It became known primarily for its achievements and is considered by the AIMS (International Marathon and Road Race Association) as the best marathoner of all time.
Rosa Mota is still linked to athletics, and is very much required to sponsor various races, walks, half marathons and marathons, both in Portugal and in other countries, with solidarity initiatives and exempt from the practice of sport.
In 2016, Rosa Mota was chosen to carry the Olympic flame as ambassador for the Save The Dream project, which is an initiative of the International Center for Sport Security (ICSS) and the Qatar Olympic Committee.
In the year 2018 received in the title of Doctor Honoris causa of the University of Porto for the "remarkable life course".
Curiosity: Rosa Mota between 1982 and 1992 ran 21 marathons, an average of two marathons per year, of these 21 won 14.